RNZ The Detail: Trawling for the truth about fishing
Published: 13 May 2021
The Detail is a daily news podcast produced for RNZ by Newsroom and is republished here with permission.
Richard O'Driscoll, NIWA's Chief Scientist for Fisheries, calmly and clearly lays out the flaws in Seaspiracy and reiterates the science that goes into making New Zealand's fisheries one of the most sustainable in the world.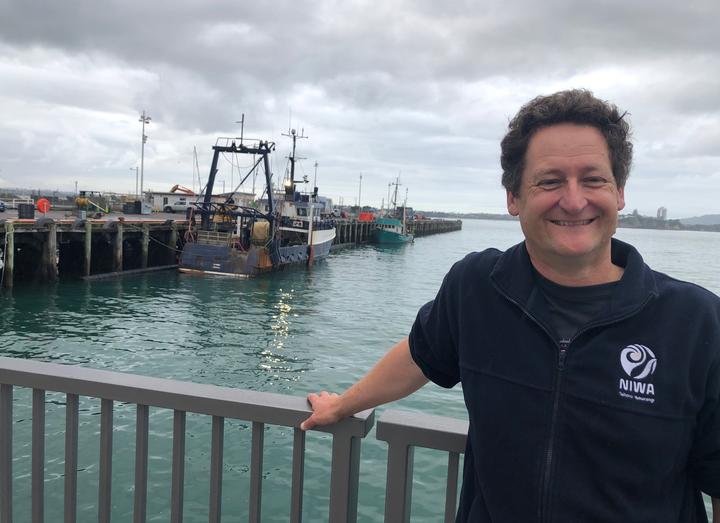 "If the controversial Netflix documentary Seaspiracy is to be believed we should all give up eating fish now.
It even set a year for when we would run out of fish: 2048.
That's been debunked by many people, along with a number of other claims in the 90-minute programme.
But it hasn't stopped celebrities raving about it to their millions of followers, resulting in many viewers vowing to go fish-free.
Filmmaker Ali Tabrizi​ has travelled around the world getting shocking images of shark finning, Japan's dolphin hunting, plastic pollution, and dumping of bycatch.
He's interviewed scientists, activists and conservationists to reach a conclusion that our oceans are in huge trouble, and the commercial fishing industry is largely to blame.
The Detail looks at the state of New Zealand fisheries with NIWA's chief scientist for fisheries Dr Richard O'Driscoll, and does some fact checking on the Seaspiracy claims.
"They drew a conclusion which was simple and wrong," says O'Driscoll. ..." Click here to read the full story
Click on this link to subscribe to the podcast.