Commercial fishing industry worth more than $5 billion to NZ economy - BERL
Published: 19 September 2022
A new report from economic researchers BERL has confirmed the importance of the commercial fishing industry to New Zealand.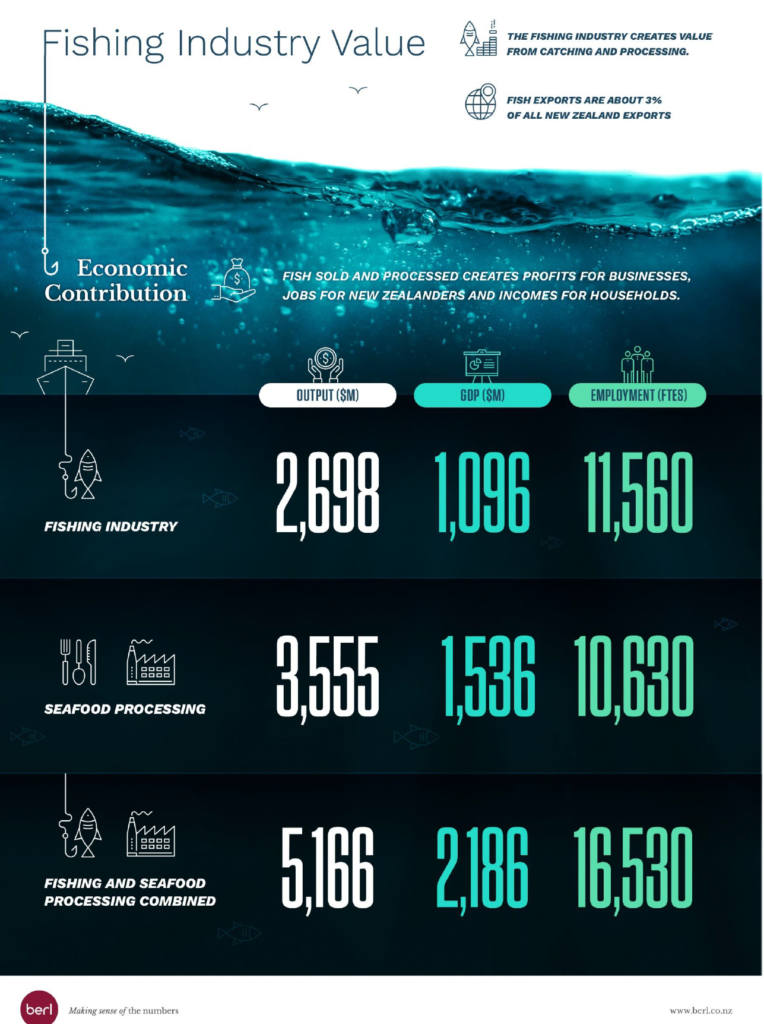 The report, The economic contribution of commercial fishing to the New Zealand economy, shows commercial fishing is worth $5.17 billion to the New Zealand economy.
The contribution to the domestic market through jobs, investment in infrastructure and the sectors supporting the industry significantly contribute to the New Zealand economy
The report highlighted the value of commercial fishing to regional New Zealand.
Processing alone was worth $922 million to the Marlborough/Nelson/Tasman region, $736 million to the Auckland region and $531 million to the Canterbury region (annual average 2016-2020).
The report measured a five year average and showed 16,522 people were directly employed by seafood and fishing processing alone.
It is about jobs – and particularly jobs in regional New Zealand. The better the industry does, the better off fishing communities are around the country.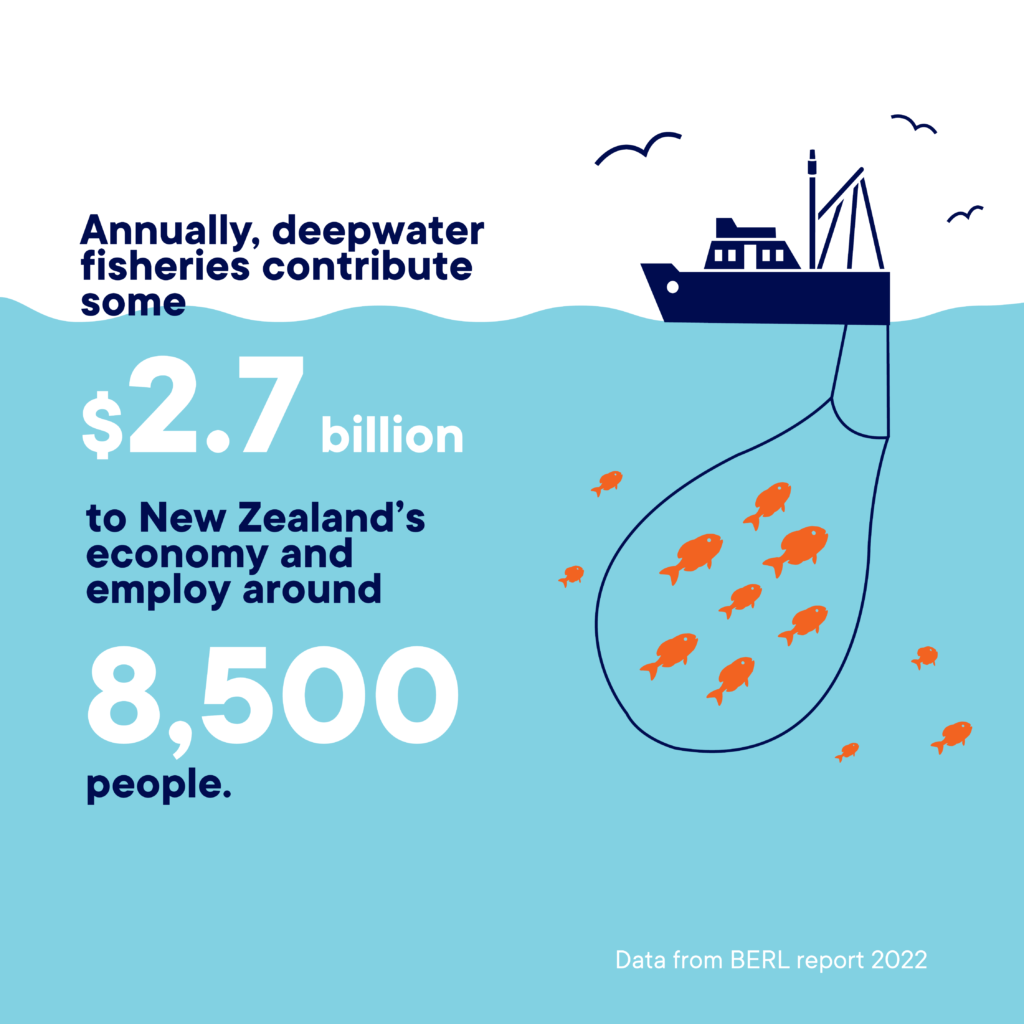 Snapper again was the top inshore commercial catch, and rock lobster and paua the highest value shellfish species.
The largest deepwater commercial catch again was of hoki and this species alone accounts for 44 percent of the deepwater fisheries value.
Aquaculture was not included in the report.
The report was derived from catch data supplied by the Ministry for Primary Industries.
The report; The economic contribution of commercial fishing to the New Zealand economy is available here