Fisheries New Zealand launched
Published: 16 May 2018
The newly launched Fisheries New Zealand (FNZ) will focus on stakeholder engagement and innovation.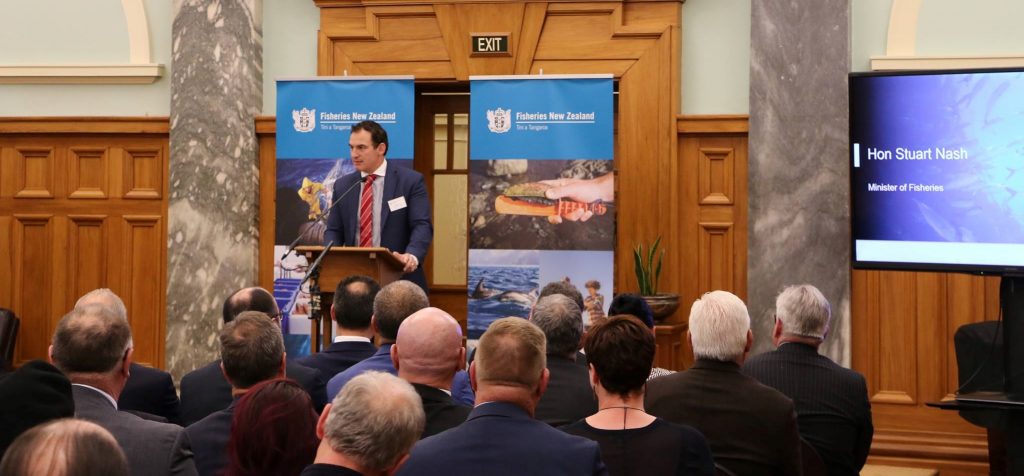 That was the message from the business unit's new head Dan Bolger and Fisheries Minister Stuart Nash at the launch in early May.
Bolger said there would be a focus on engaging with those across all sectors.
"We want to take time to really listen to people, ramp up active engagement across the board, so we are well informed to make the very best decisions for the future," he said.
"We want people to know we understand their perspectives and we will bring all of those perspectives together into our thinking and future planning and decision-making."
The new unit is one of four established within the Ministry for Primary Industries. The others are Forestry NZ, Biosecurity NZ and NZ Food Safety.
Labour had indicated they were unhappy with the direction of MPI.
Minister Nash said he wanted FNZ to do things differently.
"That means greater innovation in both the way we fish and the way we manage our fisheries," Nash said.
"It also means greater engagement with stakeholders, and a focus on developing and implementing 21st century solutions to fisheries challenges.
"Fisheries New Zealand will have greater visibility and allow for a single point of accountability to enable a better understanding of who is responsible for fisheries management."
Fisheries Inshore New Zealand chief executive Dr Jeremy Helson said a renewed emphasis on engagement was a good start.
"Collaborating with industry to find practical solutions to digital monitoring is a helpful step in the right direction."